We attended PAG XXVII, the largest Ag-Genomics Meeting in the world. https://www.intlpag.org/30/
We launched OmicsBox Beta and gave away a whole bunch of free subscription. Here a few pics of the happy winners! Hopefully, they took advantage.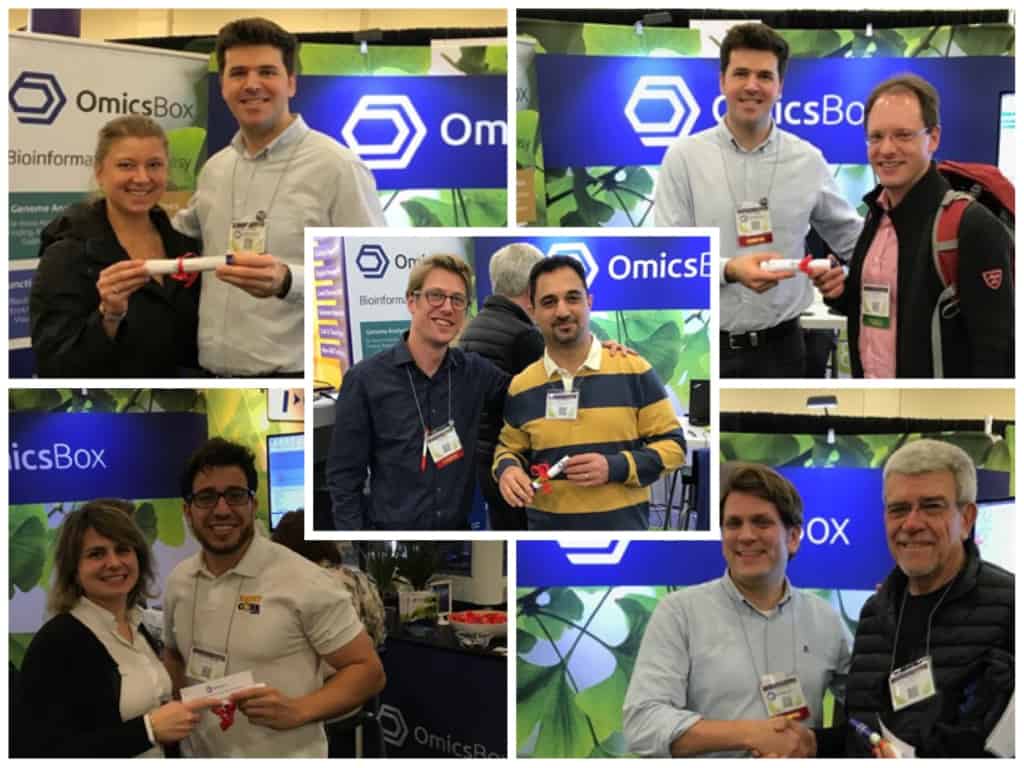 The PAG 2019 Team with our new OmcisBox Booth :-). See you next year!