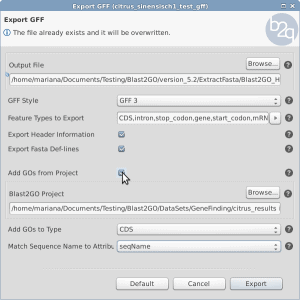 This article explains how to export a GFF file with GO terms in Blast2GO.
Read More »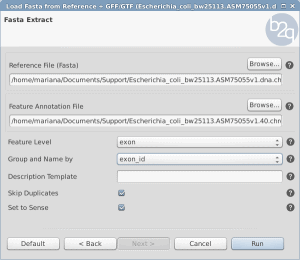 Sometimes databases provide the whole genome and the GFF or GTF files but not the exon or CDS FASTA files.With OmicsBox/Blast2GO it is possible to load a Fasta sequences and to extract the exons or the CDS from the genome using the GFF file.
Read More »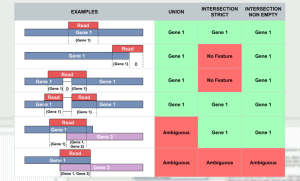 The "Create Count Table" feature of OmicsBox/Blast2GO allows quantifying the gene expression of RNA-seq datasets. This video shows step-by-step how to create a count table of raw reads and explains in detail different concepts of expression quantification. The available parameters are inspired by the popular HTSeq Python Package (reference below).
Read More »
Releases, Media, Announcements, etc.
Mini-tutorials for common use-cases and to address frequently asked questions FAQs
Helpful Features, Tips and Tricks
Use Cases, Reviews, Tutorials
Product Tutorial, Quickstarts, New Features, etc.