At BioBam, we are strongly committed to ensuring that all of our bioinformatics solutions comply with the highest data security standards.
We aim to provide the highest security for our customer's data, which we store and protect.
Once again, BioBam can proudly announce that we have achieved ISO 27001 certification for Information Security and Privacy.
What are the ISO certifications?
ISO 27001 is an international standard for the assurance, confidentiality, and integrity of data and information and the systems that process it.
The ISO 27001:2013 standard for Information Security and Privacy allows organizations to evaluate risks and implement the necessary controls to mitigate or eliminate them.
ISO 27001 certification covers almost all aspects of corporate safety.
What are the benefits of working with an ISO 27001 company?
As a result of this certification, BioBam is committed to ensuring the following:
The confidentiality of stored data ensures that only authorized people can access the information.
Integrity, ensuring that the information and its processing methods are accurate and complete.
Availability ensures that users can access the information and its associated resources when required.
Specifically, ISO 27001 guides establishing an Information Security Management System (ISMS).
An ISMS consists of policies, procedures, and other controls involving people, processes, and technology implemented in the company.
Benefits of an ISMS
Apart from being compliant with ISO 27001, having an ISMS in place provides several advantages for an organization:
Safeguarding privileged information: With the primary objective of protecting the confidentiality, integrity, and availability of data, an ISMS works to safeguard the various information assets in an organization.
Centralized management system: An ISMS ensures that all organization data is stored, secured, and managed in a centralized fashion. This holistic approach leads to an increase in security and contributes to the organization's overall growth.
Reduction of security costs: Since an ISMS is implemented based on each organization's risk assessment, it can skip costs incurred due to experimenting with various security solutions. Taking a centralized approach leads to a reduction of overall costs as well.
Increased cyber resilience: An ISO 27001-compliant ISMS requires organizations to constantly change their security measures and evolve with the threat landscape. This leads to an overall increase in cyber resilience.
This certification provides validation by a world-leading third-party audit firm that BioBam meets strict security and compliance requirements, which makes BioBam one of the few bioinformatics solution providers to meet this rigorous standard.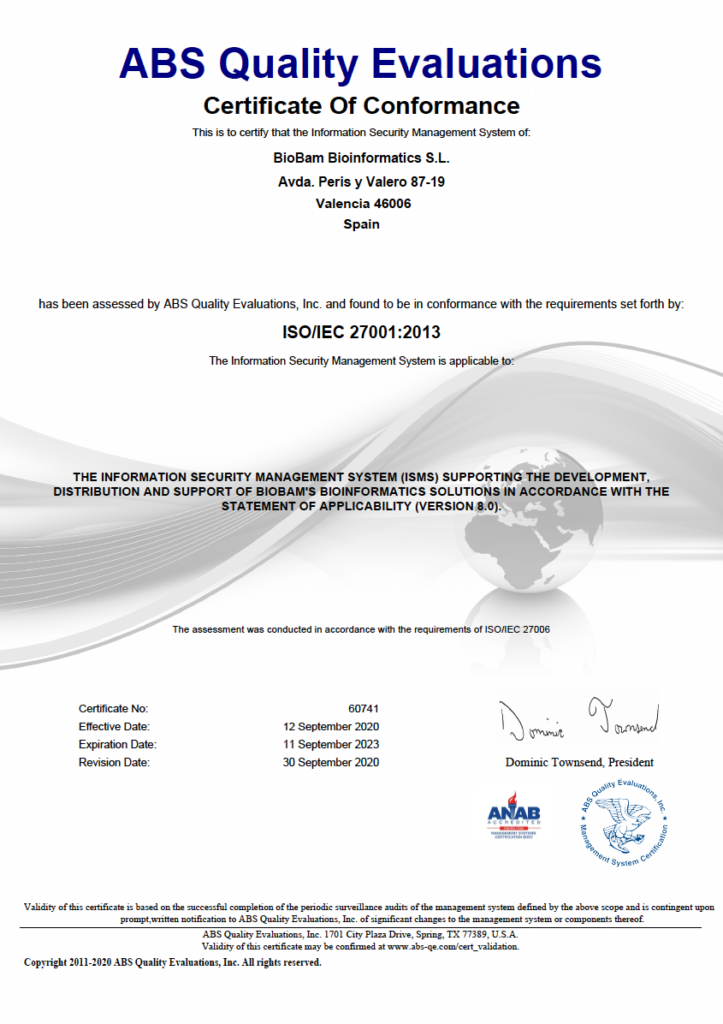 About the Author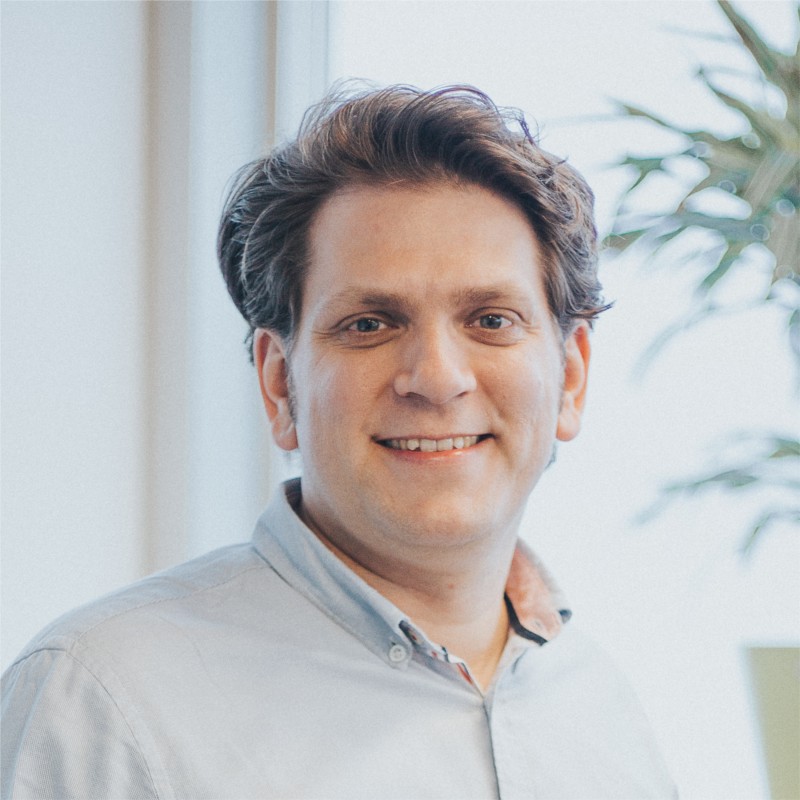 Stefan Götz
Stefan started his career in computer science and developed a keen interest in biomedical applications. He transitioned from biomedical informatics to computational biology, specializing in functional genomics and sequence analysis. After completing a Ph.D. in bioinformatics, Stefan chose to pursue a non-academic path and became an entrepreneur. In 2011, he founded BioBam, a bioinformatics company aimed at advancing genomics research to enhance human health, food safety, and environmental quality. As the CEO of BioBam, Stefan is responsible for various aspects of the company's growth, such as business strategy, product management, team leadership, and research and innovation.