Empowering Researchers with Advanced End-to-End Analysis Tools for Single-Cell and Genetic Variation Studies.
We're thrilled to announce the much-anticipated arrival of OmicsBox 3.1, a release that brings significant improvements to single-cell data analysis with UMI-based technology support and introduces a functional enrichment tool for genetic variation analysis. It also enhances OmicsBox's long-read transcriptome analysis options, making it a one-of-a-kind solution. As always, many other technical improvements are part of this new update as well.
Whether you're a seasoned researcher, bioinformatics enthusiast, or biologist with a passion for cutting-edge tools, this new version of OmicsBox will take your data analysis journey to new heights
"With this new release, OmicsBox now provides a genuine end-to-end analysis solution for Single-Cell RNA-Seq data. This has been a highly demanding endeavor, given the various data and analysis options in this ever-evolving field. That's also why we continuously introduce new features, not only for Single-Cell or Long-Reads data analysis but also for all the other modules we offer. So, please stay tuned."

Dr. Stefan Götz, CEO of BioBam Bioinformatics S.L.
Exploring Advanced Single-Cell Features with OmicsBox 3.1
As a significant step forward in advancing our single-cell analysis capabilities, this new feature includes expression quantification tailored specifically for UMI technologies, such as 10x Genomics Chromium and Drop-seq. This advancement will empower researchers to seamlessly transition from sequencing reads to in-depth analysis. Ultimately, it will streamline clustering, trajectory data analysis, and simplify the interactive and iterative process of functional interpretation.
Optimized Analysis Options in OmicsBox 3.1
OmicsBox 3.1 now incorporates the MiniMap2 aligner, complementing the existing suite of well-established tools such as Flair, IsoSeq, and Sqanti. This release consolidates all the essential tools for PacBio or ONT long-read data analysis in a single, user-friendly platform. Additionally, our Genetic Variation Module has been enhanced with several updates, including support for mixed ploidy, interactive Manhattan plots, and improved functional interpretation capabilities for GWAS studies.
Please find below a list of feature highlights and improvements.
OmicsBox 3.1 Highlights:
Transcriptomics
New Single Cell RNA-Seq Quantification Feature with StarSolo
Improved Single Cell RNA-Seq Clustering with Interactive UMAPs
Improved Single Cell RNA-Seq Trajectory Visualizations: Gene Trends and Expression UMAPs
New Long-Read Aligner: Minimap2
Genetic Variation
New Functional Analysis of GWAS Results with MAGMA
New Variant Calling Option for Mixed-ploidy in Freebayes
New feature to extract variant information from Variant Annotation using Manhattan Plots
General
Improved Barcode Demultiplexing Supporting Paired-Ends
Improved Job Progress and Status Messages
Improved Proxy Configuration and Authentication
Metagenomics
Custom Kraken DB Option for Taxonomic Classifications
Functional Analysis
Custom Diamond Blast DB Option
How to update?
OmicsBox will update automatically. If you are working with OmicsBox 2.0 or higher you don't have to do anything to update to the latest version.
If you are still using Blast2GO PRO we highly recommend upgrading to OmicsBox. You can download the latest version here
Feedback, questions, and feature requests are most welcome. Please write to support@biobam.com or log in to your BioBam Account.
Explore all new features for free with our 7-day OmicsBox Trial: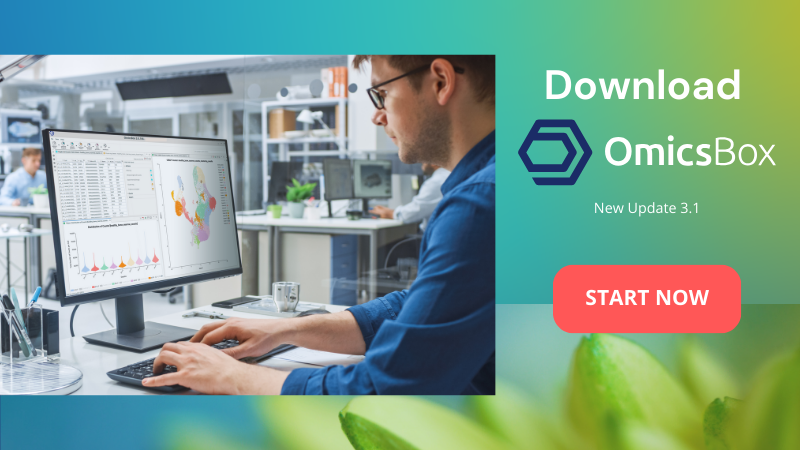 About the Author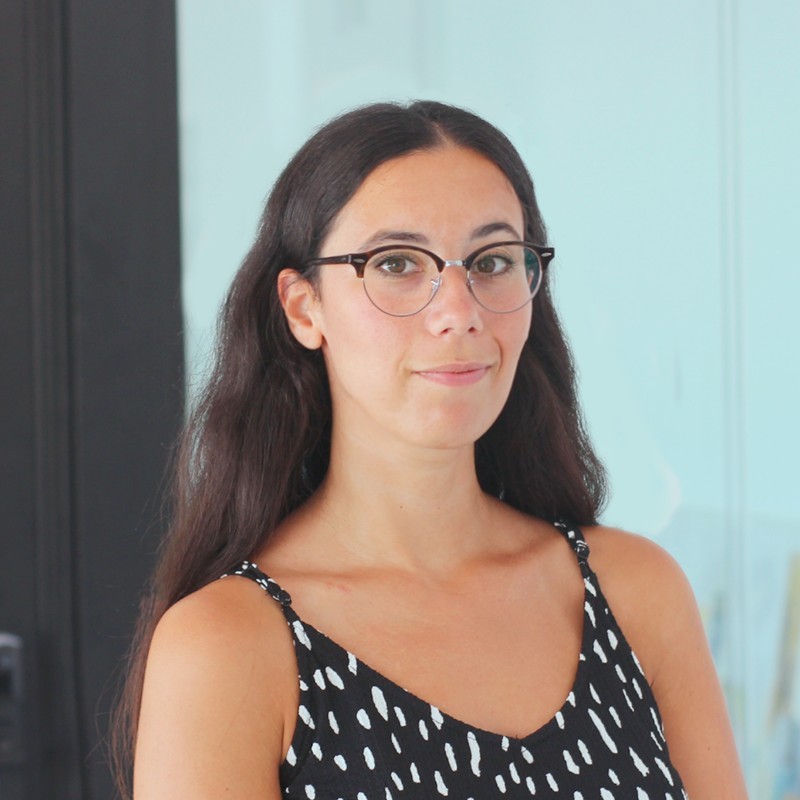 Paula Cubilles
Paula is a versatile professional with a background in visual arts, design, and branding. With her expertise in communication and marketing, Paula brings a creative and strategic approach to BioBam's brand.