OmicsBox should be cited as follows:
OmicsBox – Bioinformatics Made Easy, BioBam Bioinformatics, March 3, 2019, https://www.biobam.com/omicsbox
In case you run functional annotation pipeline on your data (Mapping and Annotation), then the citation is as it used to be, Blast2GO.
This is for the Blast2GO methodology:
Götz S., Garcia-Gomez JM., Terol J., Williams TD., Nagaraj SH., Nueda MJ., Robles M., Talon M., Dopazo J. and Conesa A. (2008). High-throughput functional annotation and data mining with the Blast2GO suite. Nucleic acids research, 36(10), 3420-35.
In case you run a different algorithm e.g. RNA-Seq De-Novo Assembly within OmicsBox, then you should use the citation suggested in each job wizard.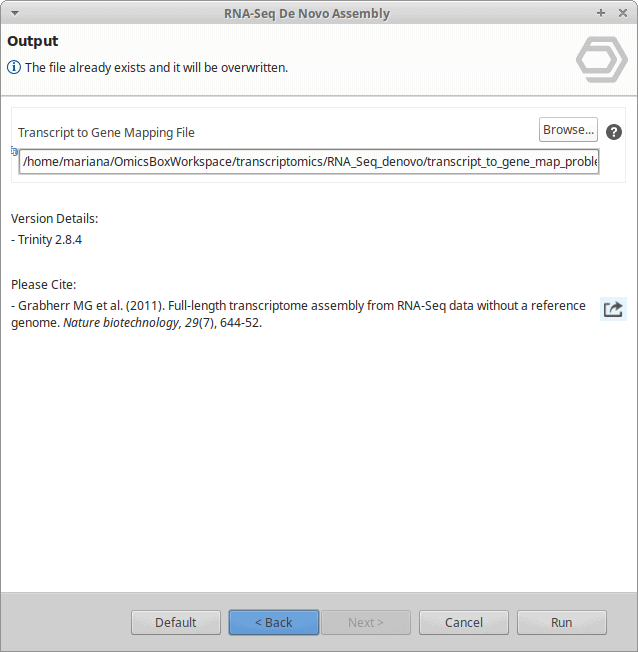 The citations can be copied without problems by clicking on the icon next to it.